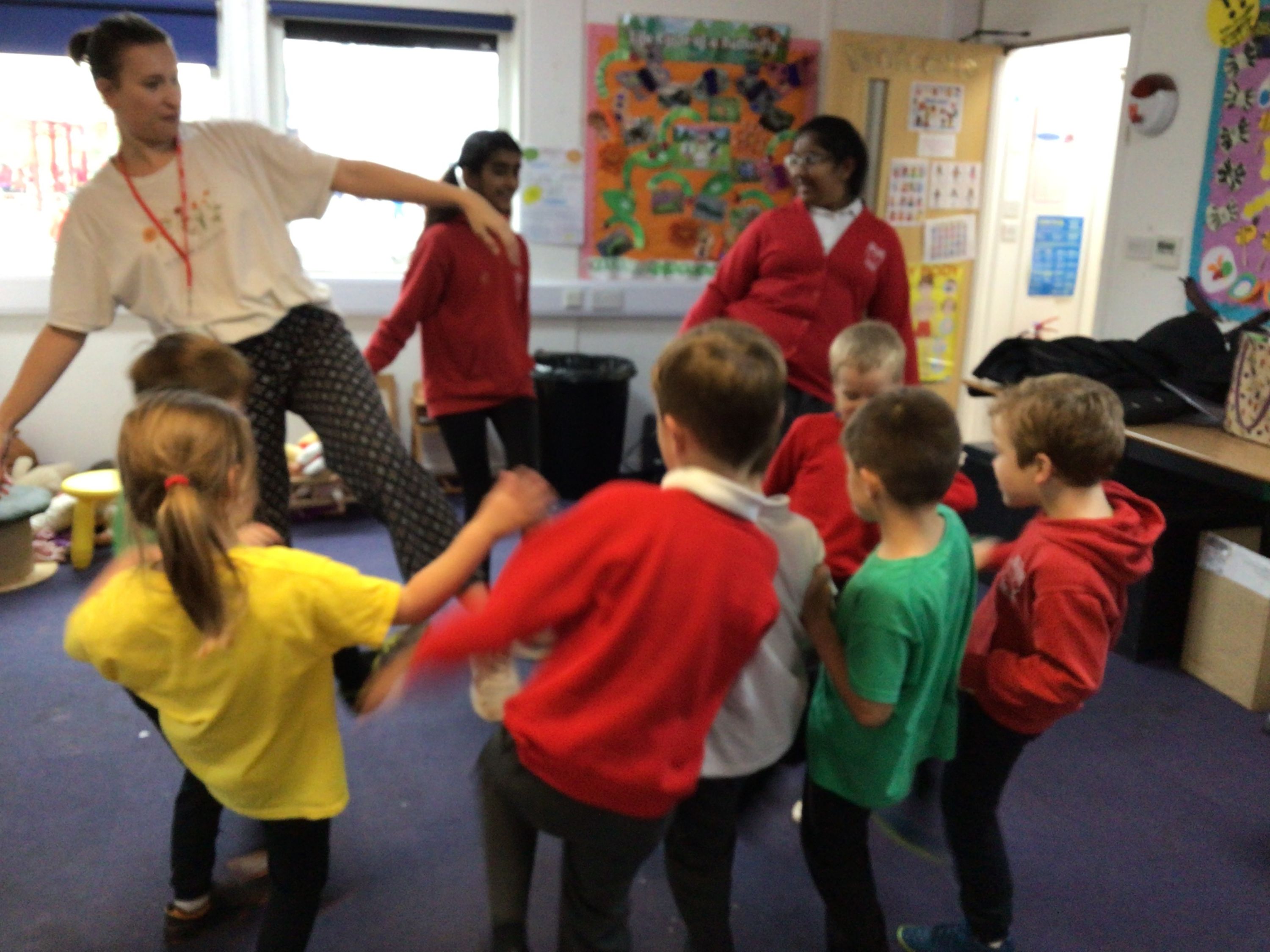 We work collaboratively with Equal Arts across our school. This includes supporting our military children as well ahas other members of our school community. The workshops encourage community links and sense of belonging.

As part of our Equal Arts project, some of the Year 3 children made Christmas cards for Parkfield House Nursing home. Hannah, our Equal arts lead, kindly delivered them for us and helped the residents create their own cards to share with us.
We also had a 'zoom' link with Parkfield House on Monday and we sang some of our favourite Christmas songs and carols to the residents and staff. Thanks to members of the school choir for singing so beautifully and to Miss Gordon for helping to organise this with us.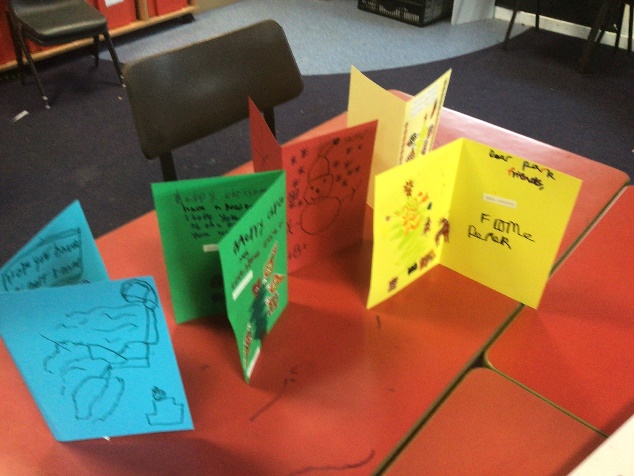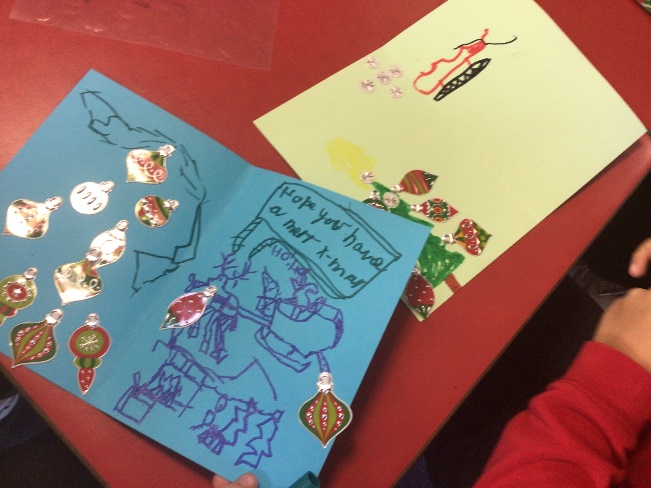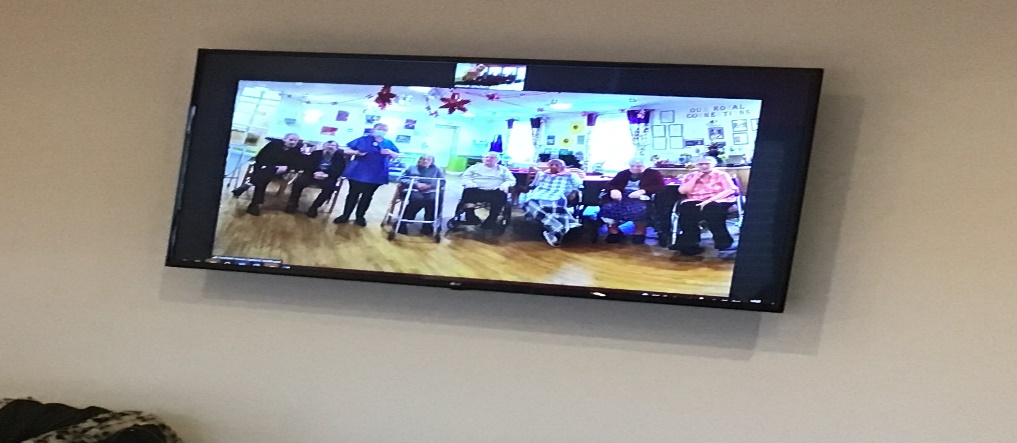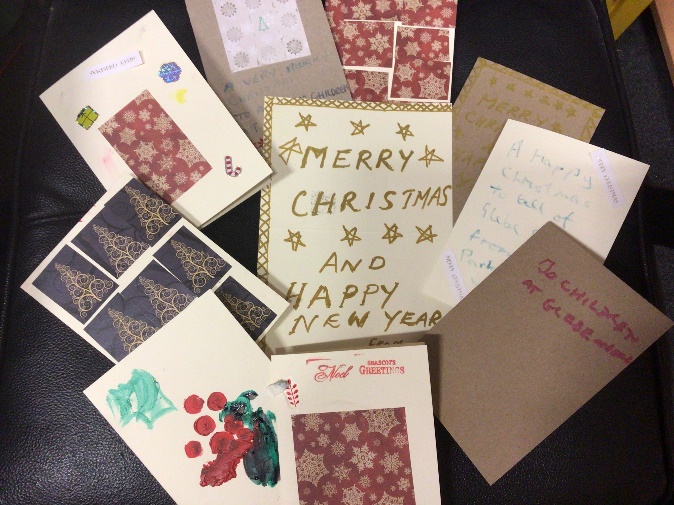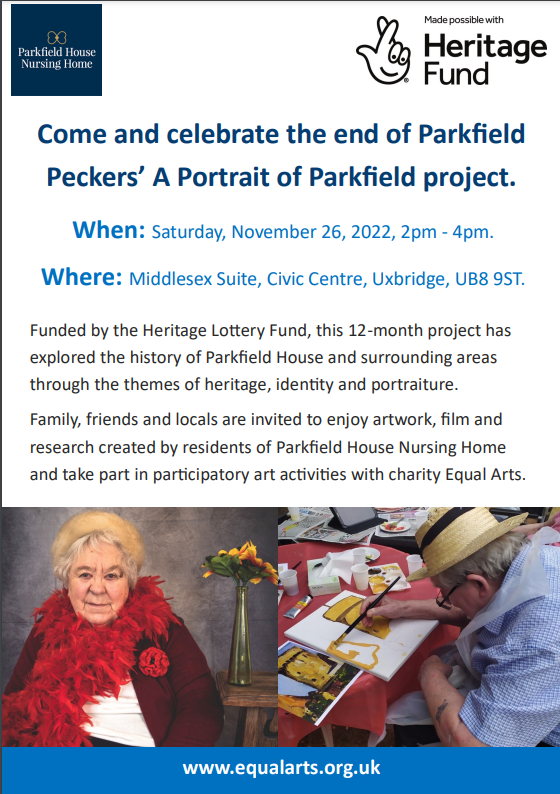 In November 2022, a group of residents, known as the Parkfield Peckers, worked closely with artists and our school in a cross generational project as they delved into the history of the area and those who've lived at the 19th Century home. Please see the below link for more information about this project and for words shared by our pastoral worker Clare Sheldon.
https://www.equalarts.org.uk/news/exploring-identity-and-heritage-within-the-community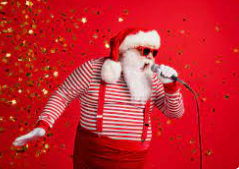 At Christmas, our school choir also sang Christmas carols over zoom for the residents, as well as going to other care homes in person.