At Glebe, we are fortunate to take part in the Read2Dogs scheme. Each week, Jenny, along with her dog Eddie, come into school and listen to children read.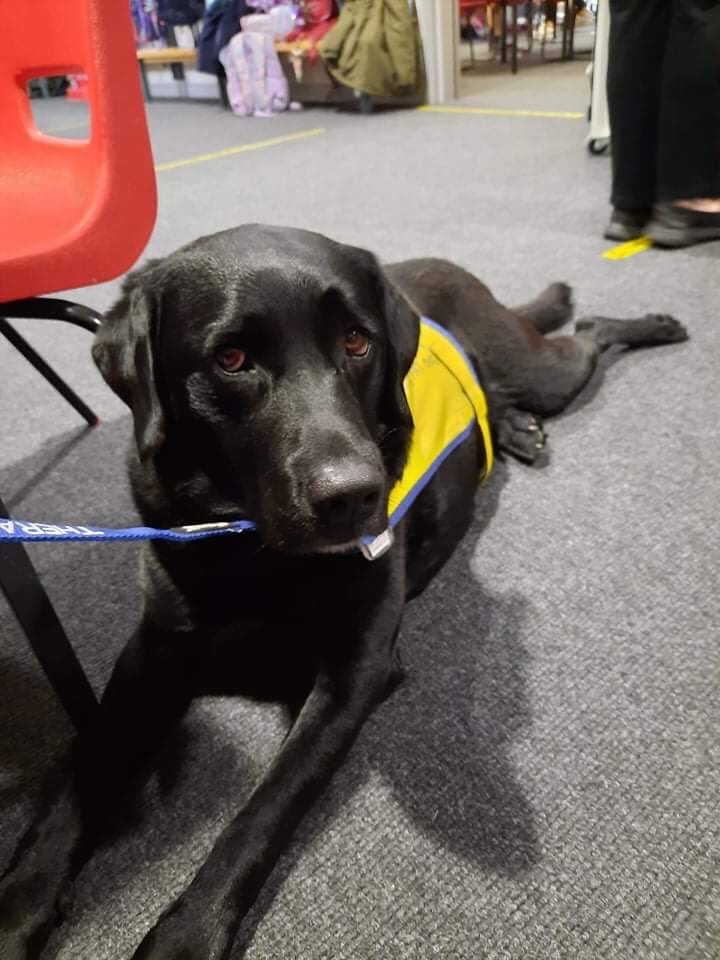 Many people are apprehensive about speaking in public. It can be very daunting. Young people are no different. Research shows that young people can become nervous and stressed when reading to others in a group. The body becomes flooded with stress hormones such as adrenaline and cortisol and our brains enter the 'fight, flight or flee state'.
However, when a behaviourally assessed PAT Dog enters the room, many young people experience a calming sensation – and often feel less stressed, less self-conscious and more confident. Dogs are non-judgemental and their presence can really help people to relax. It can be witnessed that before long, young people are starting to look forward to the reading experience and to spending time with their new friend, the PAT Dog!
PAT Dogs provide comfort, encourage positive social behaviours, enhance self-esteem, motivate speech and inspire young people to have fun.
This process can be easily applied to the home situation, where children can read to a teddy or a pet to help instil confidence and a joy of books.